---
---
---
---
THE DANK EP
---
---
We Don't Claim To Be The Original Cannabutter...
We're Something MUCH Better!
DANK BUTTER
Welcome new tasters, chefs, cooks, and food lovers to quality taste and experiences!
With each jar of Dank Butter being made-to-order, we infuse the best butter you've ever tasted, with some of the best strains ever grown, to bring you some of the best experiences you've ever had with food!
This is Dank Butter!
Sign Up To Get Email Access To ALL Information Involving Our Dank Butter & All Future Dank Events.
Of course, we infuse whole fat butter; but we specialize in infusing A2/A2 Ghee Butter.
With it's extremely buttery smell, texture, taste, and quality, this is what we secretly call Liquid Gold.
Visit the Dank Butter Faqs below for more information on our Liquid Gold Ghee Butter!
NEWS: We're officially sold out of our previous batches!!!
Thank you so much to our first customers who's believed in us until they tasted something beyond their expectations. We have great strains coming in, and therefore, new batches coming soon! Of course, as always, limited!
Sign up for information on how to get yours today!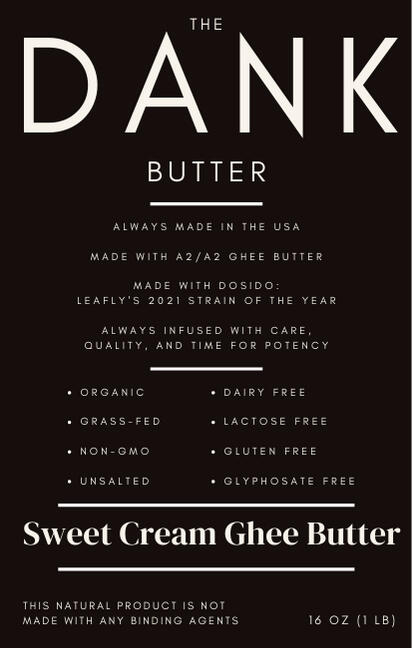 Infused With Dosido
(Leafly's 2021 Strain Of The Year)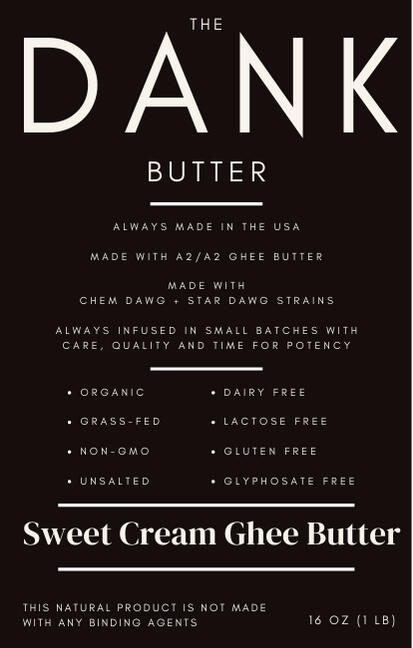 Infused With
Chem Dawg + Star Dawg Strains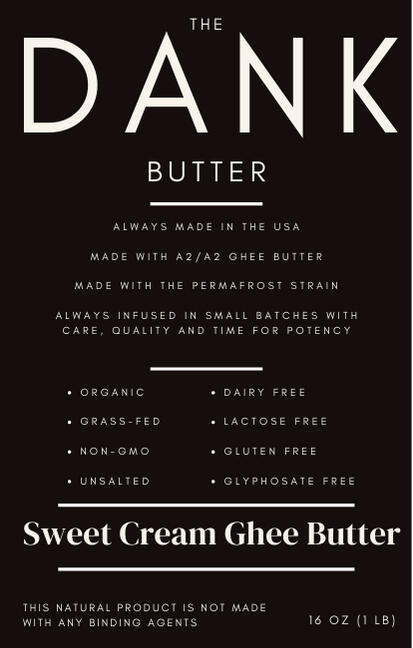 Infused With
The PermaFrost Strain
---
---
DANK BUTTER FAQS
---
Our made-to-order Dank Butter is infused with A2/A2, Grass-Fed, Lactose Free, Ghee Butter. This is the highest quality we could find and it's incredible just to smell it! Here are some of the facts about the butter alone! This is BEFORE we infuse it with anything! You've never smelled, tasted, and experienced anything so buttery...and after trying our butter, you'll never want to!----------
What Is Ghee???In the simplest terms:Ghee is a healthy butter – made better.Ghee is a butter that has been heated and reduced until all the milk solids separate and the moisture evaporates. The casein and lactose solids are filtered out leaving behind beautiful, good healthy PURE fat – also known as ghee.----------
Why Choose Ghee?Everyone has different relationships with food – varying preferences, needs, and possibly restrictions. We do too! But that doesn't have to stop you from enjoying food. It can still be a delicious and nutritious adventure. We're here to help you heal, savor and enjoy every last bite of food and life. Discover all the things that make ghee a simple and wonderful fat choice for just about everyone!----------
Here Are 6 Quick Facts About Ghee1.) GHEE IS A FAT THAT DOESN'T MAKE YOU FATNewsflash: Fat doesn't make you fat.(Sugar and trans fat can though… And trans fat is often found in rancid oils.)Which is why our ghee is the ideal cooking fat.It has no sugar. And it doesn't go rancid like many olive and nut and seed oils.2.) GHEE CONTAINS ESSENTIAL FATTY ACIDS
Ghee contains a special kind of fatty acid – CLA. Some studies have shown that CLA – conjugated linoleic acid, can reduce body fat and blood pressure!But keep in mind, if you want the maximum benefits of CLA in your ghee – you need to have 100% grass-fed ghee.Grass-fed ghee also contains omega-3 fatty acid another critical component of a healthy heart.3.) GHEE IS FREE OF LACTOSE AND CASEINIt is estimated that 15 million Americans have food allergies, including 5.9 million children under the age 18.Yikes!If you are looking for a lactose free fat, but don't want everything you eat to taste like coconuts, ghee can be your go to.We even have truly one-of-a-kind flavors for each of your cooking adventures. More on that below.4.) GHEE HAS A HIGH SMOKE POINTEvery fat has a different smoke point. If you cook a fat past it's smoke point you can destroy all the healthy nutrients in that fat.Think about it. Cooking above a smoke point would be like diluting an antibiotic and hoping it still remained effective.The smoke point of butter is 200-250F. The smoke point for coconut oil is 350F. The smoke point of ghee is 485F!5.) JUST A TEASPOON OF GHEE …
In a single teaspoon of ghee you'll get the right amount of good fat to aid in digestion and metabolize nutrients from our food.6.) HELLO VITAMINS!Ghee is rich in vitamins A, E, D and K. Our grass-fed ghee contains much higher levels of vitamin K2, a nutrient that is extremely important for heart health.P.S. Ghee Isn't Just Another New Health Trend Either
People have been using ghee for thousands of years!It's been used as a cooking fat, to fuel lamps and even as medicine.People Who Love Ghee
So many people enjoy ghee as part of their cooking and diets!Chefs, Cooks, & Caterers
Whole30
Lactose-Intolerant
Keto
Lovers of Butter
Health-conscious moms, dads, and families
Health Coach
You!Check Back For More Information As We Update The Site.
---
---
THE DANK MERCH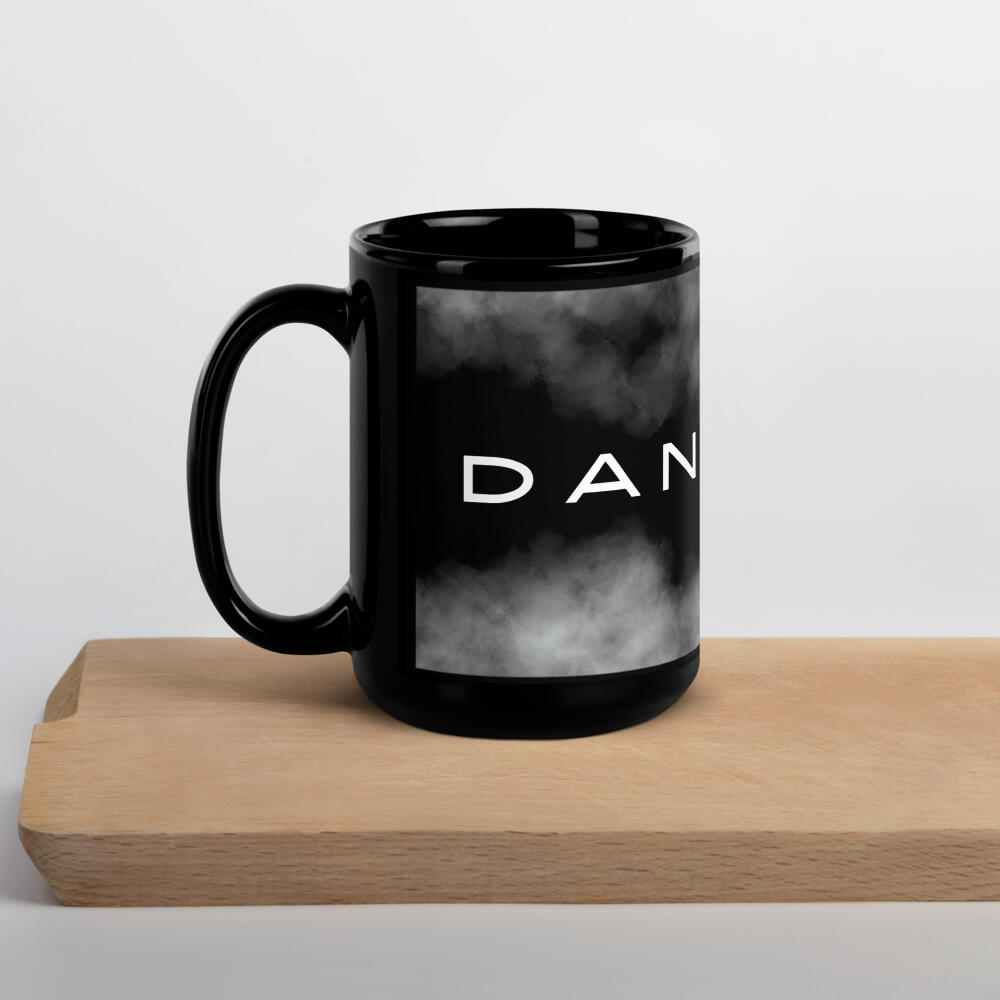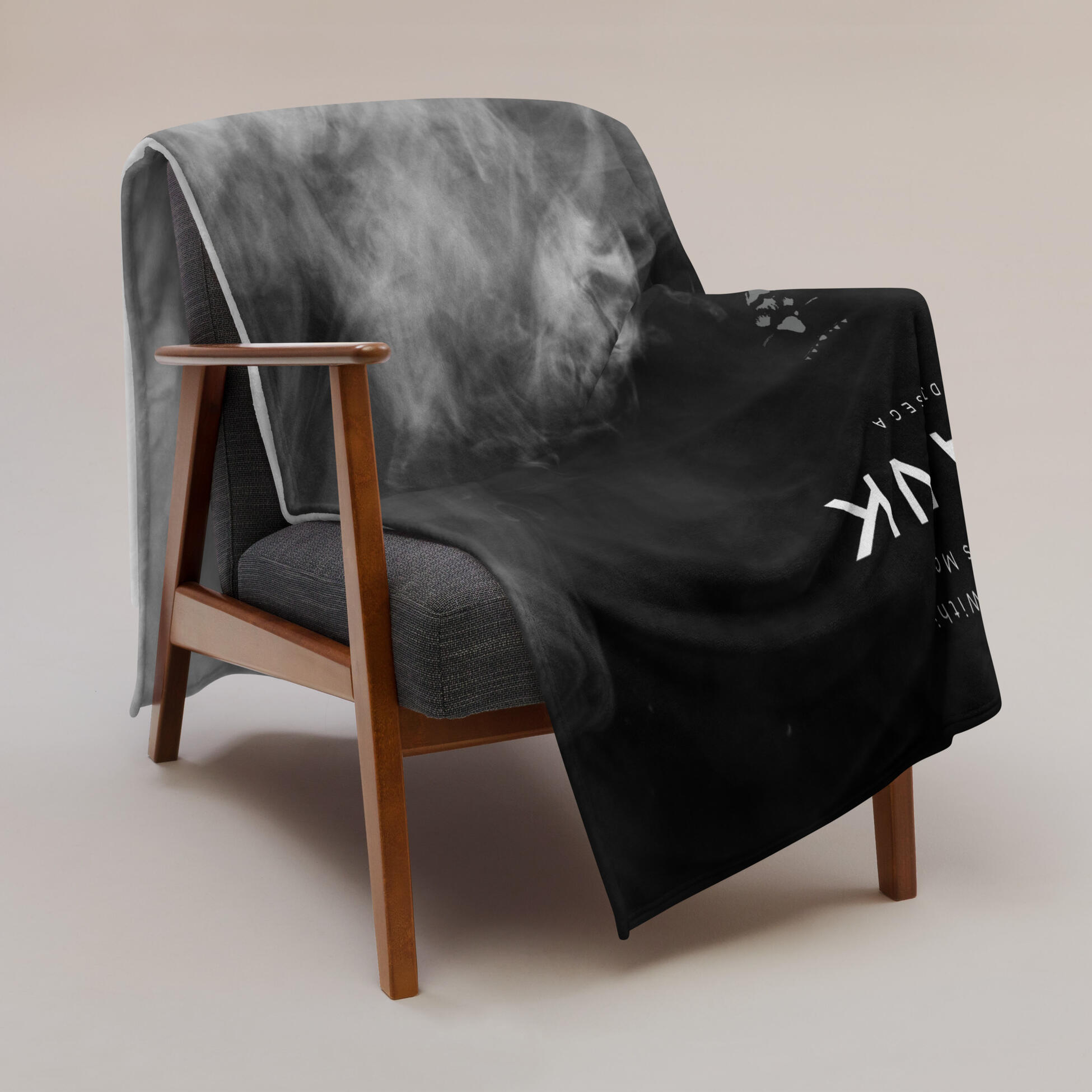 Click the link or check back here for more information soon!
---
---
Sign up for your chance to be included in the secret emails where you'll have inside information and 1st priority to the Dank Events.
---
Thank You
Keep an eye out for your email and a chance to join us for our next private Dank Events.